Panama Canal And Western Mediterranean, 36 Nights
on Queen Elizabeth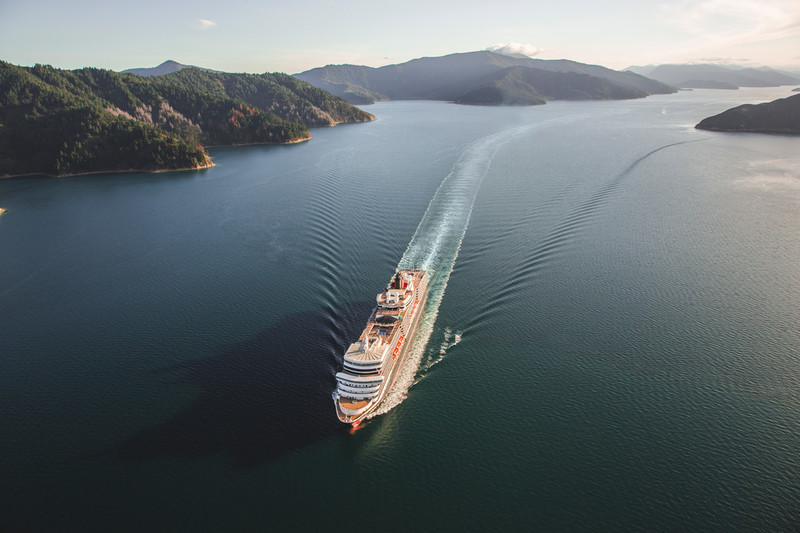 Tropical islands and enigmatic cities vie for your attention on this 36-night voyage. Explore the ancient streets of Naples and Cadiz, and let thoughts of home evaporate on golden-hued beaches.

For over 180 years we have set the bar, and then raised it. Our rich history and unrivaled seafaring knowledge means that Cunard has grown into a truly iconic brand. A brand that constantly refines the definitive experience of ocean travel.
From 2024 we will be sailing with a fleet of four Queens: Queen Mary 2, Queen Victoria, Queen Elizabeth, and the brand new Queen Anne. This means that over the years, we will have sailed a staggering 249 ships to the four corners of the world.
...
| Day | Port | Arrive | Depart |
| --- | --- | --- | --- |
| 1 | San Francisco, California | | 7:00 pm |
| 2 | At Sea | | |
| 3 | Los Angeles, California | 6:00 am | 7:00 pm |
| 4 | At Sea | | |
| 5 | At Sea | | |
| 6 | Cabo San Lucas, Mexico | 7:00 am | 5:00 pm |
| 7 | At Sea | | |
| 8 | At Sea | | |
| 9 | At Sea | | |
| 10 | Puntarenas, Costa Rica | 8:00 am | 6:00 pm |
| 11 | At Sea | | |
| 12 | Panama Canal, Panama | 5:00 am | 5:00 pm |
| 13 | At Sea | | |
| 14 | Aruba, Aruba | 7:00 am | 5:00 pm |
| 15 | At Sea | | |
| 16 | At Sea | | |
| 17 | Fort Lauderdale, Florida | 6:00 am | 7:00 pm |
| 18 | At Sea | | |
| 19 | At Sea | | |
| 20 | Hamilton, Bermuda | 8:00 am | 6:00 pm |
| 21 | At Sea | | |
| 22 | At Sea | | |
| 23 | At Sea | | |
| 24 | At Sea | | |
| 25 | At Sea | | |
| 26 | Madeira, Portugal | 8:00 am | 6:00 pm |
| 27 | At Sea | | |
| 28 | Seville (Cadiz), Spain | 8:00 am | 6:00 pm |
| 29 | At Sea | | |
| 30 | Barcelona, Spain | 7:00 am | 11:00 pm |
| 31 | At Sea | | |
| 32 | Capri/Naples, Italy | 7:00 am | 7:00 pm |
| 33 | Rome (Civitavecchia), Italy | 7:00 am | 7:00 pm |
| 34 | Ajaccio, France | 8:00 am | 6:00 pm |
| 35 | At Sea | | |
| 36 | Mallorca (Palma), Spain | 8:00 am | 6:00 pm |
| 37 | Barcelona, Spain | 7:00 am | |